It's here...finally, the May issue of our fav mag Romantic Home's- and Ruby Begonia'S is honored to grace it's pages!!!!! Thrilled! The photo shoot took place the end of January, and the next week wouldn't you know, our Spring shipments arrived!!!!! Be sure to check out the May issue and let us know what's your favorite. Or stop by and see what's in store just for you!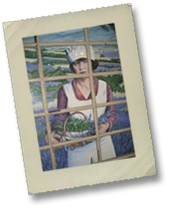 Thanks to Jickie, Justine &
Heidi for making Ruby feel so special!
Merci'